2023 Jury & Guest Conductors
Don James - Canada
Founding Artistic Director Emeritus
Don James, CM settled in Powell River after graduating in Orchestral Conducting from the University of Washington in the early 1970s. He has enjoyed a successful career as a conductor, music educator and musical entrepreneur. He is the Founder and Artistic Director Emeritus, Powell River Academy of Music, International Choral Kathaumixw and Symphony & Opera Academy of the Pacific and is President of the Board of Directors of the Powell River Academy of Music.
A mentor and an inspiration to a countless number of his students and colleagues, Mr. James' influence in creating connections between musicians cannot be overstated; he has reached out to the global music community throughout his career. He has served as president of the Association of Canadian Choral Conductors, the British Columbia Association of Community Music Schools and, for a decade, was Canada's representative on the Board of Directors of the International Federation for Choral Music and as a member of the Music Council of the World Choir Games. Mr. James is the recipient of the Willan Award and Canada's highest honour, the Order of Canada, in recognition of his distinguished service to music.
Fred Sjöberg - Sweden
Guest Conductor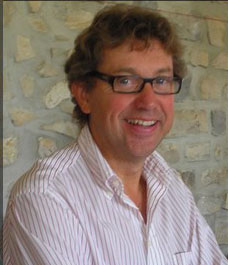 Swedish conductor Fred Sjöberg is a gifted musician in a wide variety of genres and styles. He is conductor of the Örebro Chamber Choir. In addition Fred has conducted the World Youth Choir, the World Chamber Choir and the European Youth Choir and benne the head conductor for the French National Youth Choir. Fred appears frequently as a tenor soloist and was a member of the famous Eric Ericson Chamber Choir for many years. In 2000, Fred was awarded "Conductor of the Year" in Sweden. Mr. Sjöberg has been Vice President of Europa Cantat, President of the Music Commission of Europa Cantat and since 2001, as well as Secretary of the Eric Ericson Foundation. Fred Sjöberg is now the Artistic Director of InterKultur.
Gunnel Sjöberg - Sweden
Jury & Children's Common Song Director
Gunnel Sjöberg received her training as a singing teacher from the School of Music at the University of Orebro. She has also studied at the Royal University College of Music in Stockholm. Ms. Sjöberg is a frequent soloist in such works as the St. John Passion, the St Matthew Passion and the Christmas Oratorio of Bach and the Requiems of Mozart and Fauré. She has also appeared in several TV shows and concerts.
Ms. Sjöberg performs a wide range of repertoire; however, baroque music is closest to her heart. Ms. Sjöberg has worked with such renowned conductors as Eric Ericson, Robert Sund, Helmuth Rilling and Nikolaus Harnoncourt. She has been vocal coach for the French National Youth Choir. Gunnel is now acting as vocal and choir pedagogue at the Music School in Örebro as well as church musician in Örebro.
Mark Anthony A. Carpio - Philippines
Adult Common Song Director
Mark Anthony Carpio is recognized as one of the most respected choral experts today. As the second choirmaster of the acclaimed Philippine Madrigal Singers, selected in 2001 to succeed its founder, National Artist of the Philippines, Andrea O. Veneracion, Mark took the already much-awarded choir to even greater heights. He led them to win first prizes in the Certámen Internacional de Habaneras y Polifonia (Torrevieja, Spain, 2004) and the Grand Prix in the 35th Florilege Vocal de Tours, France (2006), the 19th European Grand Prix for Choral Singing (Arrezo, Italy, 2007), and in the 64th Concorso Polifonico Guido d'Arezzo (Arezzo, Italy, 2016).

As a noted countertenor, he has performed twice at the Las Piñas Bamboo International Organ Music Festival as an alto soloist, performing Handel's Jubilate and Te Deum in 2005 and Haydn's Great Organ Mass in E flat Major in 2009. In November 2008, he made his recital debut at the Cultural Center of the Philippines for the CCP Filipino Artist Series.

Mark is a much sought-after choral clinician and coach, frequently giving extensive and in-depth workshops all over the Philippines and around the world. He is also frequently invited as adjudicator in choral competitions and as guest conductor.

He is a faculty member of the Conducting and Choral Ensemble Department of the University of the Philippines College of Music where he earned his master's degree in Choral Conducting and his bachelor's degree in Piano. Nurturing young singers is a personal passion for Mark. He also directs the Consortium of Voices, a choral society of young choristers, consisting of the Kilyawan Boys Choir, Kilyawan Male Choir, and the Voces Auroræ Girls Choir.
Scott Leithead - Canada
Jury
Scott Leithead is the founder and Artistic Director of Edmonton's Kokopelli Choir Association and TIME Association. He has been invited to conduct provincial and state honour choirs on twenty-five occasions and he has presented workshops in North America and beyond. Notable appearances include: adjudicating the Tampere International Festival in Finland; conducting the 2013, 2015-2019 Ellison Canadian Honour Choir; and headlining the 2017 University of Toronto Summer Conducting Symposium. He has adjudicated both the ACCC National Competition for Amateur Canadian Choirs and the Kathaumixw International Choir Festival (2014 and 2016). Under his direction, Kokopelli was the winner of both the 2015 CBC National Competition for Canadian Amateur Choirs and both the 2015 and 2016 Canadian National Music Competition. In the summer of 2019, Kokopelli was invited to perform at the IFCM World Choral Expo in Portugal, where they represented Canada on the world stage. Also in 2019, Kokopelli was featured on an episode of CTV's "The Amazing Race Canada".

Scott has a passion for music from southern Africa, and he has been invited to work with choirs in South Africa and Namibia on numerous occasions. In 2008–2009, Scott was on sabbatical in Namibia, where he worked with the Mascato Youth Choir and many other choirs in southern Africa. Scott's passion for innovative and unique choral music experiences has shaped the direction of the Kokopelli Choir Association. In February 2023 he will conduct the ISSEA Mass Choir in Johannesburg South Africa featuring international schools from across the African continent.

Scott is a longtime member of the advisory committee for the Canadian Rocky Mountain Music Festival. He is also past president of the Braille Tone Music Society and three additional national boards in Canada, as well as the National Youth Music and Art Development Foundation of South Africa.

Scott was awarded Choir Alberta's top honour, the Richard S. Eaton Award, in 2015. He also received Edmonton's Salute to Excellence award in 2016. He has also been awarded the Syncrude Award for Innovative Direction.
Dr. Lesley Ka-hei Chan- Hong Kong
Jury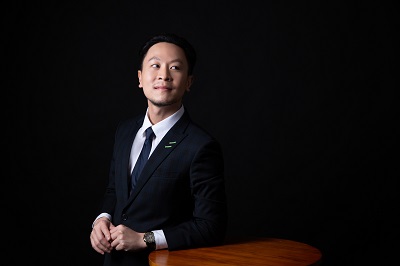 Lesley is a devoted music educator, composer and conductor from Hong Kong. After completing his undergraduate studies at the University of Hong Kong, Lesley researched on the Russian composer - Prokofiev's piano transcriptions and attained MMus (Historical Musicology) from the University of London. Upon returning to Hong Kong, he extended his interest in music composition at the Hong Kong Academy for Performing Arts and the Chinese University of Hong Kong. His doctorate thesis focused on Chinese choral compositions.

As a composer, Lesley's primary research interest lies in Chinese choral music, particularly creating new works with lyrics adopted from the ancient Chinese literature classics, and contemporary poems. He often composed for his choirs and presented his own music with them in local and international choral festivals with high acclaims.

In the choral music scene, Lesley has been conducting youth and amateur choirs for more than 20 years. He led his choirs winning the overall championships in several major international choral competitions – the International Choral Kathaumixw, BC Canada (2016) and 34th Takarazuka International Chamber Choir Contest, Japan (2018). Besides, he led several opera productions including Carmen, La Boheme, Madame Butterfly, The Merry Widow and Norma as chorus master. Recently, he has been presenting radio programmes on the classical music channel of the Radio Television Hong Kong, to share knowledge and development trend of classical music with music lovers.

Lesley believes that music education enriches peoples' mind and enhance communication amongst. It is essential to provide quality and structured music education to the young people to foster holistic development.